A biennial report on the U.S. rental market published on Wednesday by Harvard's Joint Center for Housing Studies is no exception. Last year, 49 percent of renters paid at least 30 percent of their income on rent, meeting the threshold where housing experts say a renter is cost-burdened. Twenty-six percent paid at least 50 percent of their income on rent, making them "severely cost-burdened."
Here's what qualifies as good news: Apartment developers have picked up the pace, bringing more new units to market in 2014 than any year since 2002. Based on the pace of building permits, that number should rise.
Most of the units, however, are out of reach for the typical renter. The median asking monthly rent for new units was $1,372 last year, according to the report. Forty-nine percent of renters, meanwhile, earned less than $35,000, meaning that a monthly rent of $875 would take up 30 percent of their income.
Historically, the poorest renters have been most likely to spend at least 30 percent of their incomes on rent. But the share of cost-burdened renters is growing fastest for higher-earning groups. The number of households that earn more than $75,000 and spend at least 30 percent of their income on rent doubled from 2001 to 2014, a greater increase than for any other group.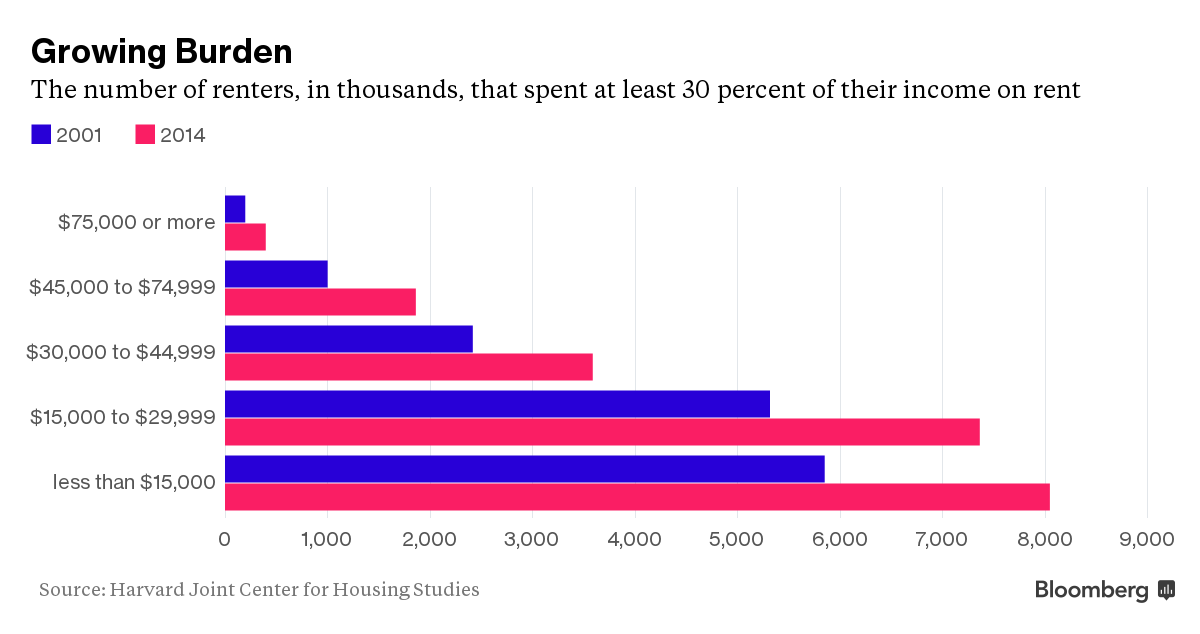 Cost burdens haven't hit every part of the country evenly. The consequences of spending half your income on rent are usually bad. According to the report, low-income households considered severely cost-burdened spent 38 percent less money on food, and 55 percent less on health care, compared to low-income households that spent a smaller share on housing.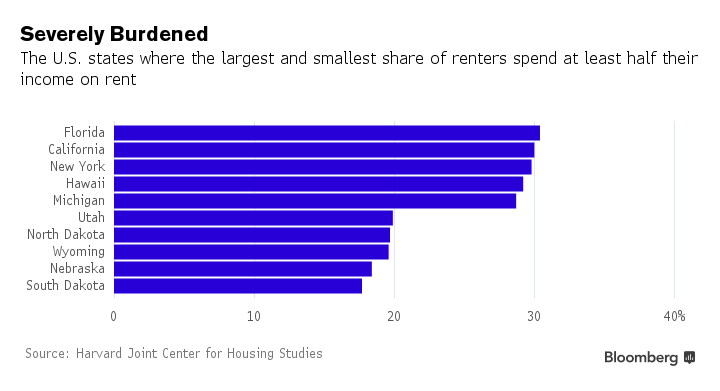 http://www.bloomberg.com/news/articles/2015-12-09/rental-prices-are-less-affordable-than-ever